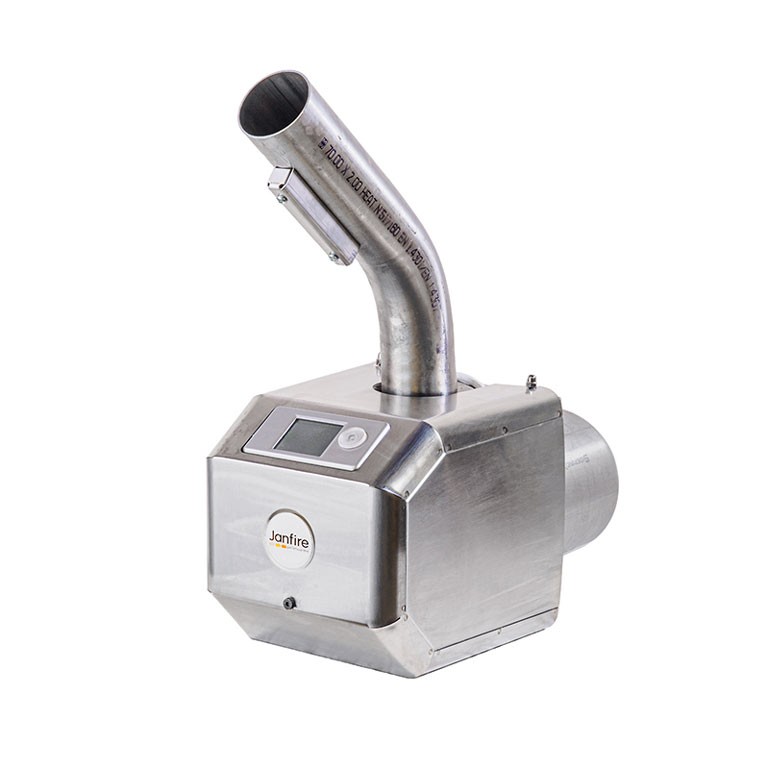 PX 22 is a small smooth and easy-to-manage pellet burner in stainless steel. Long service life.
No moving parts. The burner has a high degree of safety with built-in protection such as overheat protection and monitoring sensor for the flame.
The burner starts and stops automatically and adjusts the power according to the boiler temperature.
Manufactured by Janfire AB in Åmål / Sweden.
Operating power: From 10 kW to 20 kW max
Burner: 40 W, 230 V AC, 50 Hz
Combustion efficiency: about 95%
Control panel: With adjustment knob and illuminated display
Width: 220 mm
Depth: 300 mm
Height: 250 mm
Weight: 12 kg