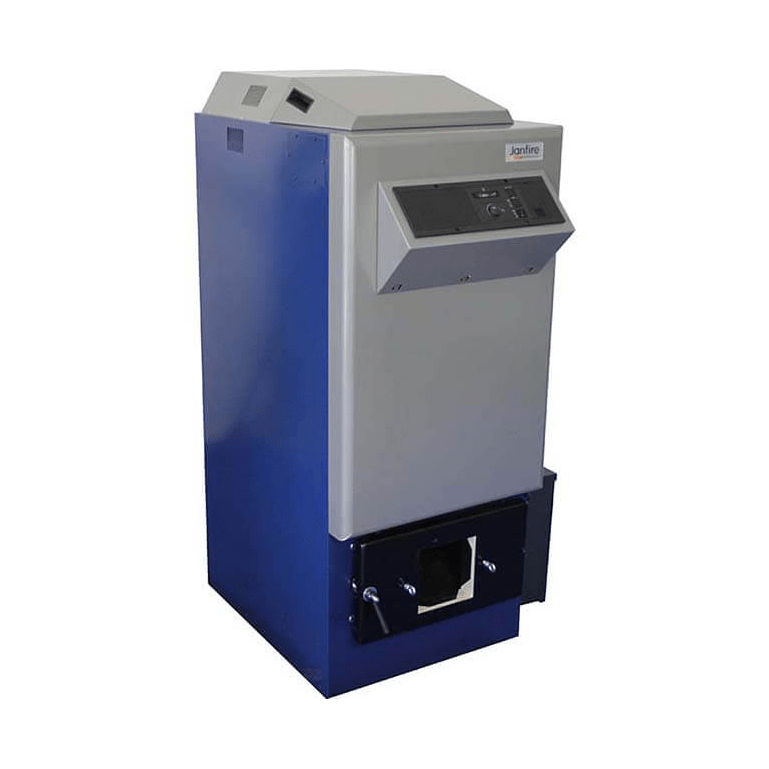 No complicated sweeping and maintenance!
Janfire Integral TYP25 works perfectly with both new and previous models of Janfire's pellet burners. The burner can be easily connected without the need to make adjustments to the boiler. The maintenance is reduced to a few hours a year due to the automatic sweeping and the automatic ash emptying, which is mounted.
The ash container is so large that it only needs to be emptied two times per year. The ash container is mounted on the outside of the boiler and can be removed with a simple hand grip. Ask your chimney sweep about ash emptying if you don't want to do it.
Output power: 25 kW
Sweeping: Automatic
Ash output: Automatic
Shunt and receiving hatch included
Accessory elements: Electric cartridge 3, 6, 9 kW
Connectivity: 230 V AC ± 10%, 50 Hz
Water carrier volume: 180 liters
Ash container/fireplace: 120 liters
Flue pipe connection: ø 145 backwards
Convection part: Standing tubes
Width: 600 mm (without ash container)
Width: 860 mm (with ash container)
Depth: 644 mm
Height: 1490 mm
Weight 295 kg